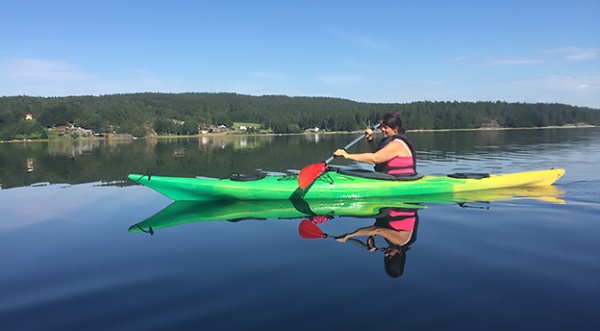 Rent a kayak!
Come kayaking! Paddle on a beautiful and calm fjords water and experience Bohuslän at its best - on the water. Gliding soundlessly across the surface and spotting both wildlife and the seafloor below is a lovely experience. That's how clear the water is. Make a stop for a swim or a sandwich.
No previous experience needed, and kayaking is a quick study.
Some interesting places to visit within the hour from the camping. Follow the links to learn more. You also find the places plotted on the map underneath.